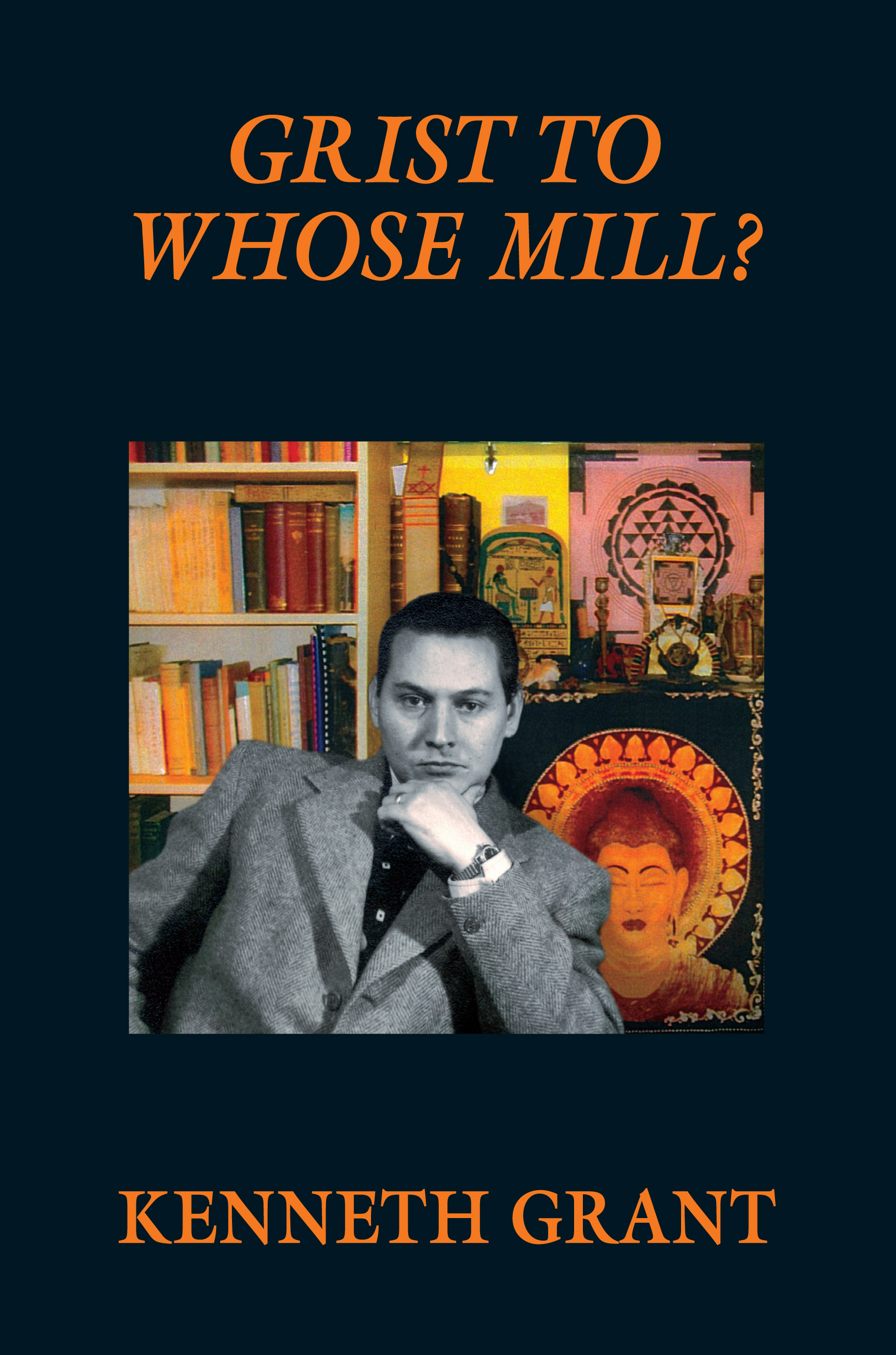 Grist to Whose Mill?

by Kenneth Grant



Starfire Publishing Ltd., 2012. 233 pages. Full colour cover, illustrated endpapers, frontispiece. Standard edition ISBN 978-1-906073-12-1 price £25. Deluxe edition limited to 111 numbered copies signed by Steffi Grant ISBN 978-1-906073-13-8 price £120. Front cover image, endpapers and frontispiece designed by Steffi Grant This is the rich and gripping first novel by Kenneth Grant. Written in late 1952 and early 1953, the typescript was thought lost for many years. A welcome addition to Kenneth Grant's substantial and diverse body of work, it is now published for the first time as the latest in the novella series of Nightside Narratives. Subtitled by the author "A Novel of Nemesis", the story has a variety of characters who are clearly anamorphic — and thus distorted — representations of 'real life' persons in occult circles of the time. However, as cautioned in a prefatory note by the author, "All the characters in this book exist solely in the imagination of the reader". It is a few years after the death of the notorious English occultist, Ruthven Seeley. Now in charge of the British branch of his magical Order, Seeley's erstwhile disciple Marcus Maybourne becomes aware that something nefarious is gathering momentum. Earthbound, and desperate to resume human life, Seeley sees his chance of resurrection when learning of an impending sacrificial Rite. At the moment of the bloody sacrifice, he will vampirise the released energy and once again become corporeal . . . The celebrants of the Rite each have their individual motivations for taking part. Fand, the High Priestess of an ancient lineage of Witchcraft, intends to facilitate the incarnation of a powerful priestess. Geoffrey Richardson and Sylvanus Carnac, scholars of the arcane, are plotting the generation a lost Salve which promises extraordinary powers. Veronica Kinloss is obsessed with taking revenge on Maybourne through a Blood Link. Unknown to them all, however, there are deeper and older forces at work . . . As a series of troubling events moves to a climax, Marcus recognises that at root, these malefic events and characters in the drama are fleeting configurations of the One Consciousness, shadows which arise from the web of karma. As such they are equally facets of that Consciousness, and all grist to the mill — but whose mill?
Shown above is the front cover, a montage designed by Steffi Grant. Click on the central image to enlarge it.


Return to main page for Grist to Whose Mill?