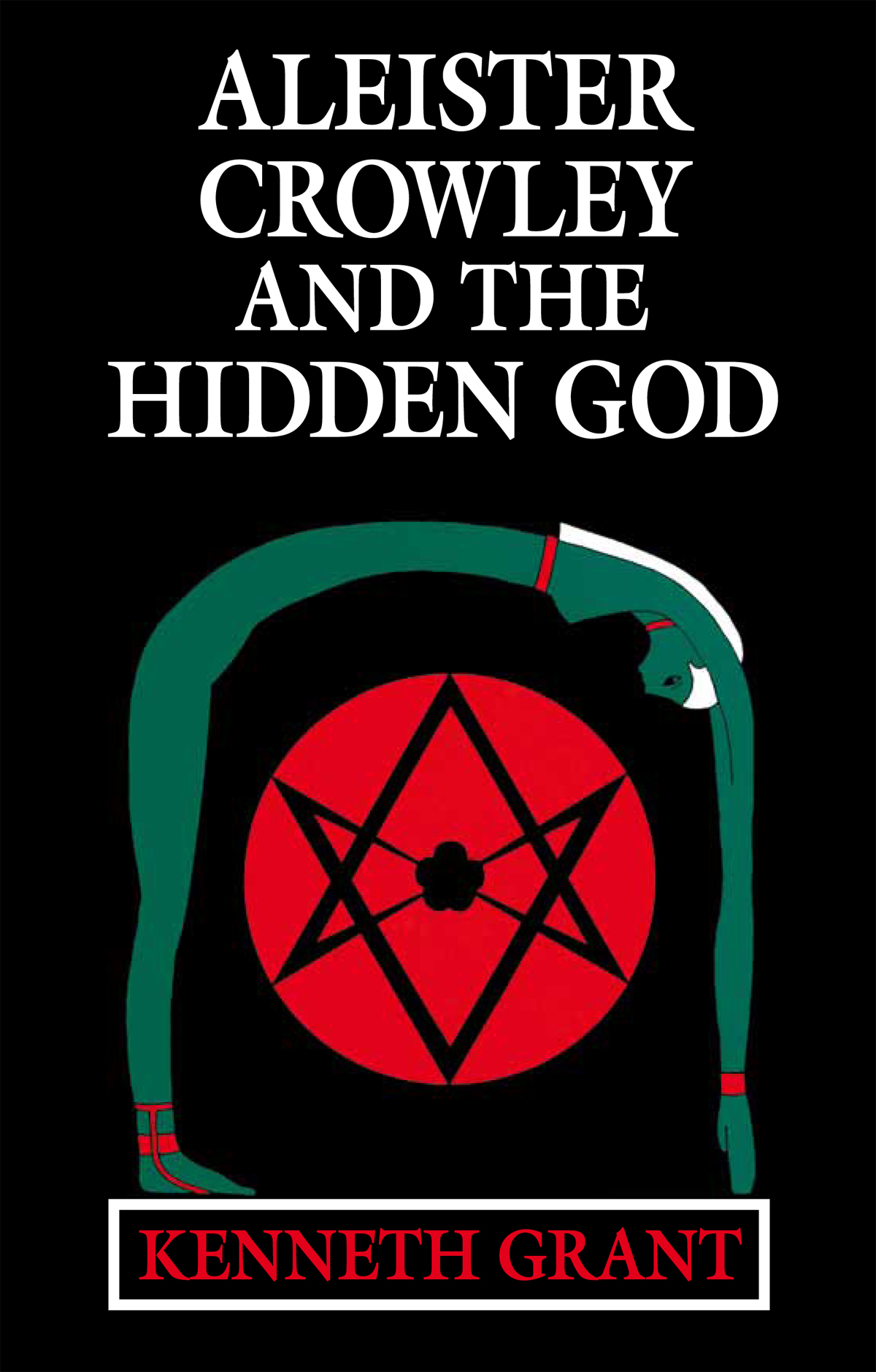 Aleister Crowley and the Hidden God

by Kenneth Grant



The republishing of the Typhonian Trilogies continues with the second volume in the series, Aleister Crowley and the Hidden God, first published by Muller in 1973 and subsequently reissued by Skoob Publishing in 1992. This new edition of 1500 copies is freshly typeset in an octavo format of 253 pages. Sewnbound hardback, with a frontispiece, a twenty-page section of plates, illustrated endpapers and a full-colour dustjacket, this republication integrates the errata from the Skoob edition within the text, and incorporates further corrections noted subsequently in Kenneth Grant's personal copy of the book. Where possible, plates have been rephotographed, and some are presented in colour. There are also some new plates included by Steffi Grant. More details about the book can be found here. A review of this edition of Aleister Crowley and the Hidden God appeared in the May 2013 issue of the Australian magazine Living Traditions and can be found here. The standard edition is bound in black cloth and priced at £30.00. Postage and packing is an additional £4.00 within the UK, £7.00 within European countries outside the UK, and £12.00 elsewhere. For customers in Canada and the USA, the standard edition should be ordered from Holmes Publishing, our distributors there. For all customers not in Canada or the USA, payments can be made directly by Paypal to starfire.books@btinternet.com (in Sterling only) or by using the buttons below.


| | |
| --- | --- |
| United Kingdom (£30.00 + £4.00 shipping) | |
| Europe (£30.00 + £7.00 shipping) | |
| Canada and USA (via JD Holmes) | |
| Rest of the Americas (£30.00 + £12.00 shipping) | |
| Australasia, Pacific Rim (£30.00 + £12.00 shipping) | |
| | |


Payment can also be made (again, in Sterling only) by a cheque drawn on a UK bank, or by International Money Order or Banker's Draft. Cheques, money orders or drafts should be made payable to 'Starfire Publishing Ltd.' and posted to Starfire Publishing Ltd., BCM Starfire, London WC1N 3XX, United Kingdom. The deluxe edition is no longer available.
A German edition, Aleister Crowley & der verborgene Gott, based on the Skoob 1992 reprint, was published by Edition Roter Drache and is available from them here.